TOURISM NT INDUSTRY UPDATE - KEEPING YOU INFORMED || VIEW ONLINE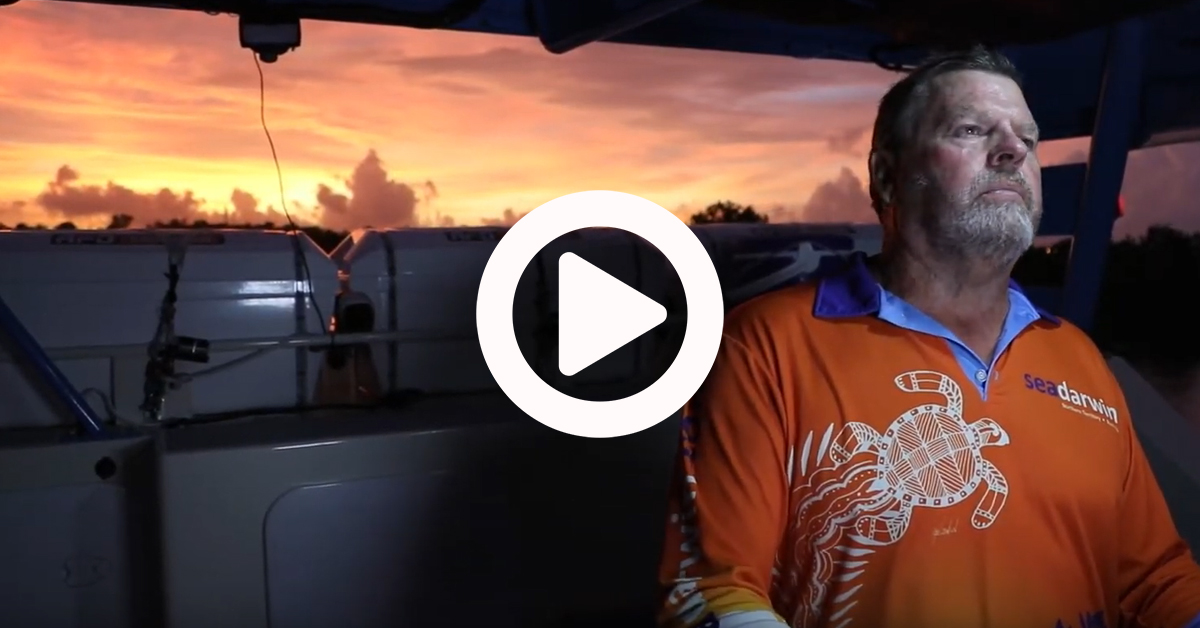 THE NT IS OPEN FOR BUSINESS, AND SO IS AUSTRALIA
Tourism NT extends its heartfelt thoughts and sympathies to those affected by the Australian bushfires.
The Australian Government announced a $76 million tourism recovery package as part of the National Bushfire Recovery Fund to protect jobs, small businesses and local economies by helping to get tourists travelling across Australia again.
Tourism NT is working with Tourism Australia to implement a coordinated approach to the bushfire recovery activities to ensure the Northern Territory is appropriately represented and to also show our support for the broader program and our industry.
We brought forward our latest brand promotion featuring 'Different in every sense' to start on Sunday 26 January to help get tourists travelling to the NT.
We're creating videos with operators promoting the 'Northern Territory is open for business, and so is Australia' on both our corporate LinkedIn and Facebook channels. We encourage you to share this message and create your own Open for Business video.
Tourism Australia has also launched the Holiday Here This Year domestic campaign encouraging Australians to get out and explore their own backyard. Go to Tourism Australia's corporate site for more information on how you can get involved.
VISITOR DATA SHOWS INCREASE

The latest visitor statistics to the NT show an 8% increase in holiday visitors. Total visitor expenditure in the year ending September 2019 also jumped by 18% to $2.6 billion, surpassing the original Tourism Vision 2020 target of $2.2 billion by $400 million.

We acknowledge not all tourism operators are feeling the increase, and we continue to work with our industry partners to attract more visitors to the Territory.
VEEP IMPROVING EXPERIENCES

Some of the Territory's popular tourism experiences will become even better with Round 3 of the Visitor Experience Enhancement Program (VEEP) funding a total of 57 projects.

The $1.5 million for enhancements and upgrades will support local tourism operators to improve their customer offerings, ensuring that visitors go home and share positive stories about their time in the Territory with family and friends.
CRUISE SHIP ACTIVITY

February will see seven cruise ships arrive in Darwin including the Radiance of the Seas and Queen Mary 2 carrying over 2000 passengers each. This will bring more than 7000 passengers plus crew to the Territory if all ships reach capacity.
NT SENIORS CARD

Tourism businesses who provide travel, accommodation and fuel service are encouraged to get ready to accept the new NT Seniors Recognition Prepaid Card.

Businesses who are registered in the approved Merchant Category Codes can automatically accept the card. Businesses who aren't yet registered can apply online.
AMSA TO VISIT THE NT

Australian Maritime Safety Authority (AMSA) officers will visit the NT in February to discuss the proposed approach to the Marine order 504 review.

The Federal Minister for Infrastructure, Transport and Regional Development, Michael McCormack has acknowledged the importance of the AMSA Exemptions 13 and 13A to inland cruise tourism operators and supports the continuation of these arrangements.

For more details contact AMSA's NT Liaison Officer, Steve Whitesmith, on 1800 627 484.
UPDATED TROPICAL LIGHT MAP

The start location of Bruce Munro: Tropical Light has moved from Civic Park to Raintree Park. The free city-wide exhibition now continues through Smith Street Mall, over to Bennett Park, Civic Park, back to Smith Street and then down to the Darwin Waterfront.

New dangalaba (crocodile) wayfinders and exhibition signs have been put in place.

The dropbox has been updated with the new map, instructions on how to update the app and new images for use. Go to https://bit.ly/2Tzazxg and enter password: Pukullima
ARTISTIC CULTURAL PROGRAM

Bruce Munro: Tropical Light will showcase four local Larrakia Nation artists as part of the Artistic Cultural Program from January to April this year with pop up artworks that share stories of Larrakia culture.

The new installations include up to 40 Magpie Geese sculptures and other pop up works which will share dance, light and 3D sculptures to activate the city and provide locals and visitors with another reason to visit the CBD during the Tropical Summer.
MILITARY TOURISM WORKSHOP

Businesses currently working in or interested in leveraging opportunities around military history tourism are invited to attend a Military History Tourism Workshop on Thursday 20 February from 2.30pm-3.30pm at Browns Mart Theatre.

Hear from Mat McLachlan Battlefield Tours (MMBT) about the founding of the MMBT brand, observations on growth in battlefield travel globally and trade distribution information.
BIG RIVERS DESTINATION PLAN

Tourism NT has commissioned Deloitte to work with industry and stakeholders to co-develop a Destination Management Plan (DMP) for the Big Rivers Region to guide sustainable growth of the tourism industry.

Complete a quick survey to provide your input to the development of the plan. For more information, contact Shari Freeman from Deloitte via [email protected]
TOURISM: TOWARDS 2030 ON SALE

Nigel Collin, renowned author and global thought leader on leading change, will MC the Tourism: Towards 2030 conference which will be held in March. Nigel will share his 'Game of Inches' process – that change is achievable one small, doable step at a time.
FIRST $10K FISH OF 2020

Jamie Cooper had a great start to the New Year reeling in the first $10K barra for 2020 on 6 January while fishing with a mate at Adelaide River.

Four $10K barra have now been hooked as part of Million Dollar Fish Season Five but the elusive million dollar barra is yet to be caught! There are six chances to win the $1 million, plus still 96 tagged $10K fish and 20 charity fish in Territory waters.
EVENT VOLUNTEERS WANTED

Ever wanted to be a part of an NT event? Volunteers play an important role in event operations and volunteering is an exclusive opportunity to experience your favourite event hands on.

NT Major Events is currently seeking volunteers for Bruce Munro: Tropical Light until 30 April 2020.

Applications for volunteers and officials for BetEasy Darwin Triple Crown Supercars (Darwin) and Red CentreNATS (Alice Springs) will open in mid-February.
SALUTE TO US MARINES

Over 30 US Marines from the US Marine Rotational Force Darwin swapped their uniform for a Bruce Munro: Tropical Light volunteer shirt throughout December.

The 36 Marines gave up their Saturday nights to volunteer as part of the Tropical Light volunteer program which encourages people to take part in a variety of duties including exhibition hosts, artwork minders and visitor engagement promotors while also raising funds for Territory families dealing with cancer.

Each US Marine who volunteered will receive a letter of appreciation.
This email has been sent by Tourism NT. You have received this email because you have subscribed to a Tourism NT mailing list.

Department of Tourism, Sport & Culture, Tourism NT

GPO Box 1155, Darwin NT 0801
Click here to change your Subscription Preferences or to unsubscribe.